Sustainability
Sustainability improves the quality of our lives, protects our ecosystem, and preserves natural resources for future generations. It is important because we cannot maintain our quality of life as human beings, the diversity of life on Earth, or Earth's ecosystems unless we embrace it.
For Trasegro sustainability is a business approach to creating long-term value by taking into consideration how we operate in the ecological, social, and economic environments. Examples how we sustain sustainability are:
Saving energy by using less energy
Review the way we operate to help reduce carbon emissions
Use reusable alternatives
Go paperless
Use renewable energy
Recycle and reuse
Donate unused items
Corporate Social Responsibility
Trasegro consider it essential that all staff within the company are accountable for their actions. This we cover in our Corporate Social Responsibility ("CSR") policy which sets out our responsibilities to our investments, our people, and our community in which we operate.
We are committed to carrying out our operations in a socially responsible manner when dealing with our stakeholders and to reporting and communicating openly on our response to CSR issues.
Our partnership with Justdiggit
Re-greening dry lands & taking carbon out of the air
We have partnered with Justdiggit (non-profit) to make a positive impact on climate change and inspire our customers to join us. Justdiggit is re-greening dry lands through rainwater harvesting, restoring eco-systems and impacting climate / carbon through vegetation. Next to this the Justdiggit projects positively impact water, nature & biodiversity and help poor communities in Africa thrive again.
How does it work?
Based on our fleet size and type, we calculate an estimate of our yearly CO2 emissions
We show you the amount required to make a positive climate impact
Justdiggit will re-green dry lands in Tanzania based on our contribution
By bringing back trees and vegetation, the CO2 equivalent to our fleet emissions will be taken out of the air
Besides carbon, we will also impact: nature, water, biodiversity and the livelihoods of people
With our contribution to Justdiggit we have greened your fleet
At Trasegro we have decided to make a real difference
Based on our fleet's CO2 emissions, we have calculated the impact our organisation can make and we fully compensate our annual footprint.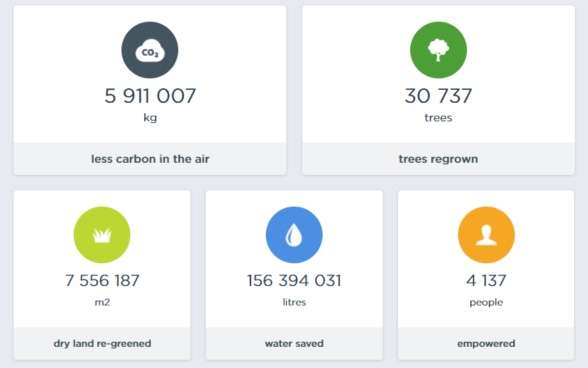 Like Justdiggit we believe in the power of nature and in cooling down the planet together by regreening degraded land and bringing back vegetation.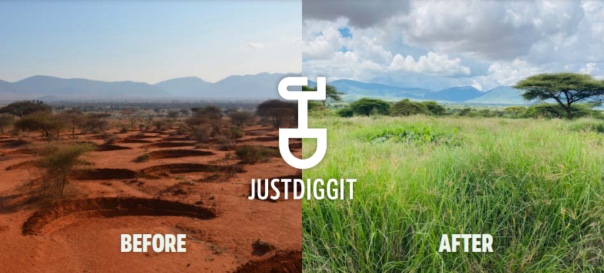 United Nations Sustainability Development Goals
Justdiggit impacts 8 of the United Nations SDGs with clear and tangible metrics on carbon, trees, area regreened, water, and people, so there are many ways we can make an impact together.
SDG 1 No Poverty
SDG 2 Zero Hunger
SDG 5 Gender Equality
SDG 6 Clean Water and Sanitation
SDG 8 Decent Work and Economic Growth
SDG 13 Climate Action
SDG 15 Life on Land
The benefits of aligning the SDGs with our business strategy are:
Revenue growth achieved by creating new opportunities for market differentiation and growth through innovation
Enhancing the operational efficiency along the supply chain, strengthening relations, and reducing risks from 2nd and 3rd tier
Improved employee recruitment process, enhanced loyalty, and retention
Responding in time to regulatory requirements